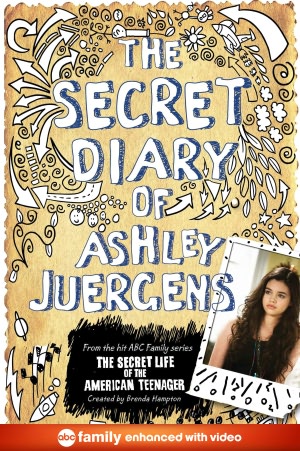 Title: The Secret Journal of Ashley Juergens
Author: ABC Family
Pages: 240
Content: PG13
Language: PG13
Level: High School
Recommendation: Optional
Summary: I got called into Principal Miller's office again. She handed me a notebook. This notebook. She told me keeping a journal is an excellent way to express oneself. So I have to write in this stupid thing and turn it in at the end of each month.
Little does she know what she's in for. With everything that's been going on—Amy's band camp pregnancy, my parents' divorce, a secret wedding—it's practically one-stop shopping for all your Grant High gossip needs. Property of Ashley Juergens. Read at your own risk (especially you, Amy).
Review: Based on the series "The Secret Life of the American Teenager", this book was requested by numerous students. However, I was not impressed. I do not exaggerate when I say the word sex appears on nearly every page. The sister had it, Ashley shouldn't. Although following Ashley through the course of high school and the problems in her lives through her entries in a journal may open some eyes to what teenagers are dealing with on a daily basis, I would not recommend this book.