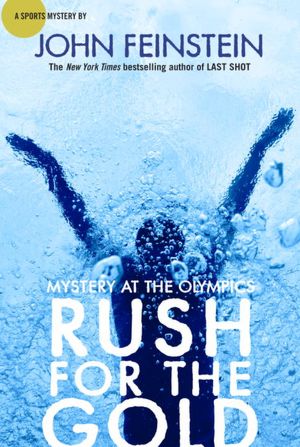 Title: Rush For The Gold
Author: John Feinstein
Pages: 320
Language: PG 13
Content: PG
Level: Middle/High School
Recommendation: Good Read
Summary: Bestselling sportswriter and Edgar Award winner John Feinstein is back with another sports mystery featuring Stevie Thomas and Susan Carol Anderson—this one set at the summer Olympics in London. In this book, Susan Carol isn't a reporter—she's an Olympian, competing as a swimmer at her first Olympic games. Stevie is both proud and envious of her athletic prowess. And he's worried by the agents and sponsors and media all wanting to get up close and personal with Susan Carol. But the more disturbing question becomes—how far might they go to ensure that America's newest Olympic darling wins gold?
Sports novels abound, but Feinstein's books are all stars. They combine sports action, high-stakes mysteries, and behind-the-scenes glimpses of big-time sporting events.
Review: This book follows the life of a young olympic hopefully. The author gives us a unique view inside the world of competitive swimming at the world championship level. I read this book right after the 2012 Olympics had ended, and it put a new perspective on a few things for me. The little bit of mystery added intrigue and only added to an already good book.