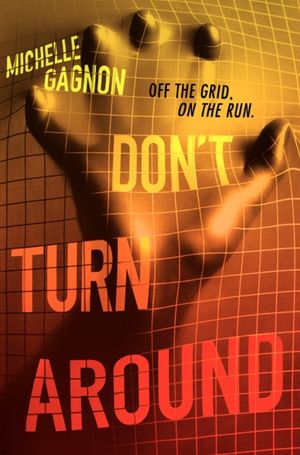 Title: Don't Turn Around
Author: Michelle Gagnon
Pages:310
Language: PG13
Content: PG13
Level: High School
Recommendation: Good Read
Summary: Sixteen-year-old Noa has been a victim of the system ever since her parents died. Now living off the grid and trusting no one, she uses her computer-hacking skills to stay safely anonymous and alone. But when she wakes up on a table in an empty warehouse with an IV in her arm and no memory of how she got there, Noa starts to wish she had someone on her side.
Enter Peter Gregory. A rich kid and the leader of a hacker alliance, Peter needs people with Noa's talents on his team. Especially after a shady corporation called AMRF threatens his life in no uncertain terms. But what Noa and Peter don't realize is that Noa holds the key to a terrible secret, and there are those who'd stop at nothing to silence her for good.
Review: This novel has a lot of chase scenes, and street-wise Noa uses her brain and hacking skills to get away! She is headstrong and truly independent. The plot was interesting, with a new disease to conquer, but I didn't have a lot of emotional connection to either of the main characters. YA readers who want a novel with a bit more mystery and excitement would enjoy this book. There is a little language (no "F"s) and a few graphic images that are discussed.