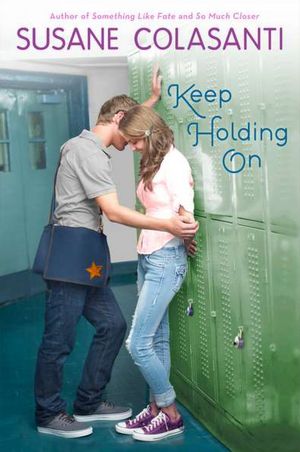 Title: Keep Holding On
Author: Susane Colasanti
Pages: 224
Language: PG-13
Content: PG-13
Level: High School
Recommendation: Optional
Summary:
A romantic and empowering book about bullying
Noelle's life is all about survival. Even her best friend doesn't know how much she gets bullied, or the ways her mom neglects her. Noelle's kept so much about her life a secret for so long that when her longtime crush Julian Porter starts paying attention to her, she's terrified. Surely it's safer to stay hidden than to risk the pain of a broken heart. But when the antagonism of her classmates takes a dramatic turn, Noelle realizes it's time to stand up for herself--and for the love that keeps her holding on
Review: This book tackles a lot of teenage struggles...parents who don't care, friends who really aren't friends, humilating experiences, lust, bullying, friendship. The story is good, but does have some sensitive situations that may not be suitable for middle school or early high school students.